Elevating Education – The 2022 GRAS Scholarship Recipients!
September brings new beginnings for many students this year. Minimal or no COVID protocols, the option to attend in-person classes, and for our Grand River Agricultural Scholarship (GRAS) scholarship recipients…it also means some extra financial aid to ease the costs of post-secondary education.
GRAS is the proud not-for-profit arm of The Grand Family, which includes Grand River Raceway and the brand new GrandWay Events Centre. Known for its philanthropic contributions to the community through community mini-grants, major donations, impact investing, and of course, scholarships. GRAS strives to bring agriculture, education, and community together.
The GRAS scholarship program was established to provide financial assistance to students within our community who are entering or enrolled in a college diploma or university degree in agriculture and/or environment-related programs. Various university and college-accredited programs are eligible and there are 12 scholarships at a value of $2,500 available.
This year's recipients of GRAS 2022 Scholarships: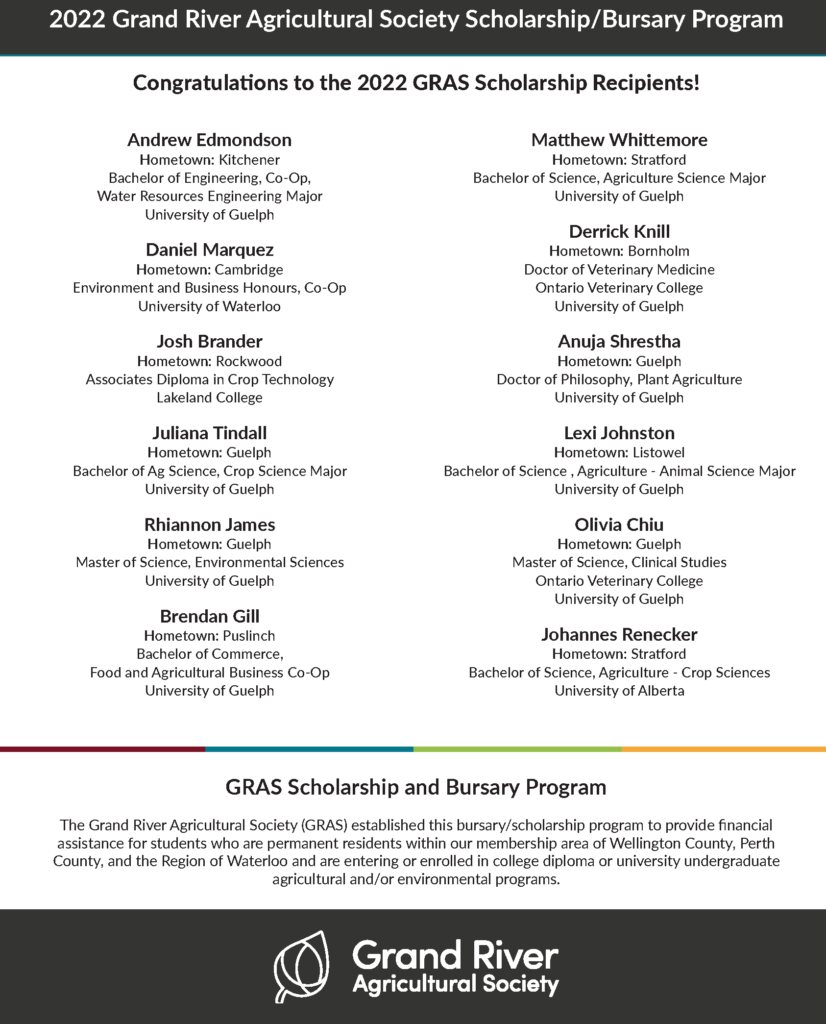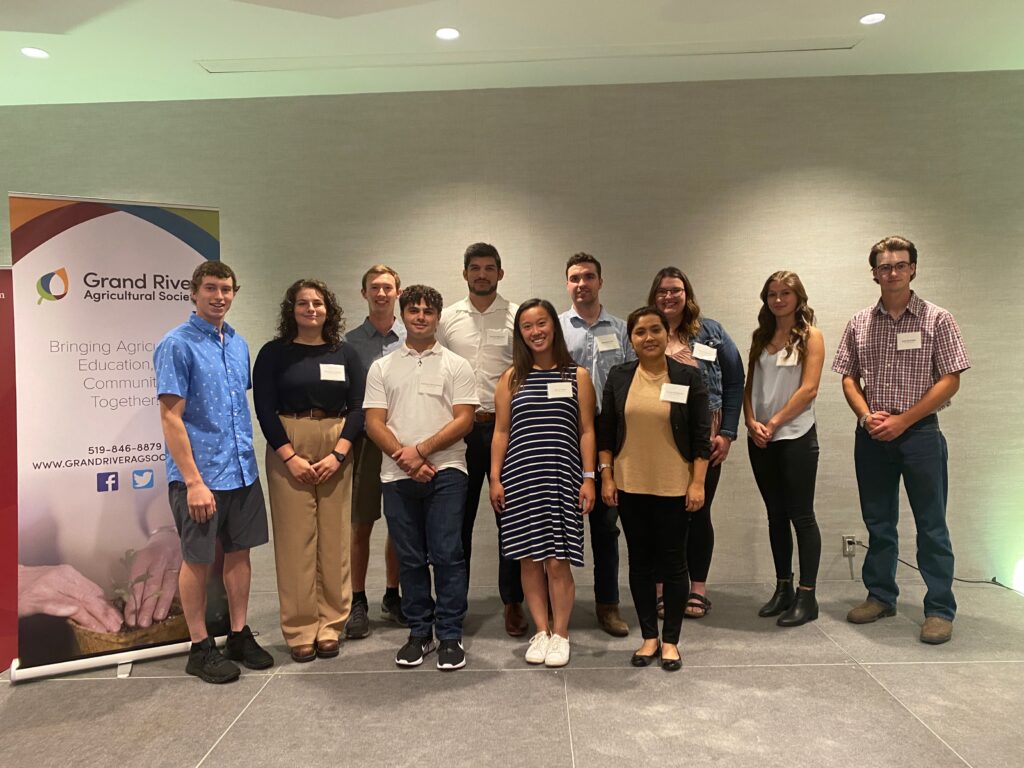 This year our scholarships expanded. GRAS has also teamed up with Indspire to offer four $3,000 scholarships to indigenous students entering post-secondary agriculture or environmental programs. Matched funding extended that support to 4 extra students! The scholarships will be awarded to students beginning in the 2022/2023 school year. Indspire is an Indigenous national charity that invests in the education of First Nations, Inuit and Métis people for the long-term benefit of these individuals, their families and communities, and Canada.
Learn more here: https://indspire.ca/
This year's recipients of GRAS 2022 Indigenous Scholarships:
Kendall Boissoneau, Garden River
Margaret Alexiou, Mississauga's of Blind River
Maegan Mitchell, Mohawks of Akwesasne
Miranda Black, Mohawks of the Bay of Quinte
Janice Williams, Six Nations of the Grand River
Livia Miller, Six Nations of the Grand River
Tim Turriff, Mohawks of Akwesasne
Kelsy Roote, Saugeen
We are grateful to be a part of helping these students build a brighter future for themselves and for our community! Congrats to each of them and we wish you all the best!
Want to apply for one of our scholarships?
The next round of scholarship applications will be open in May 2023.